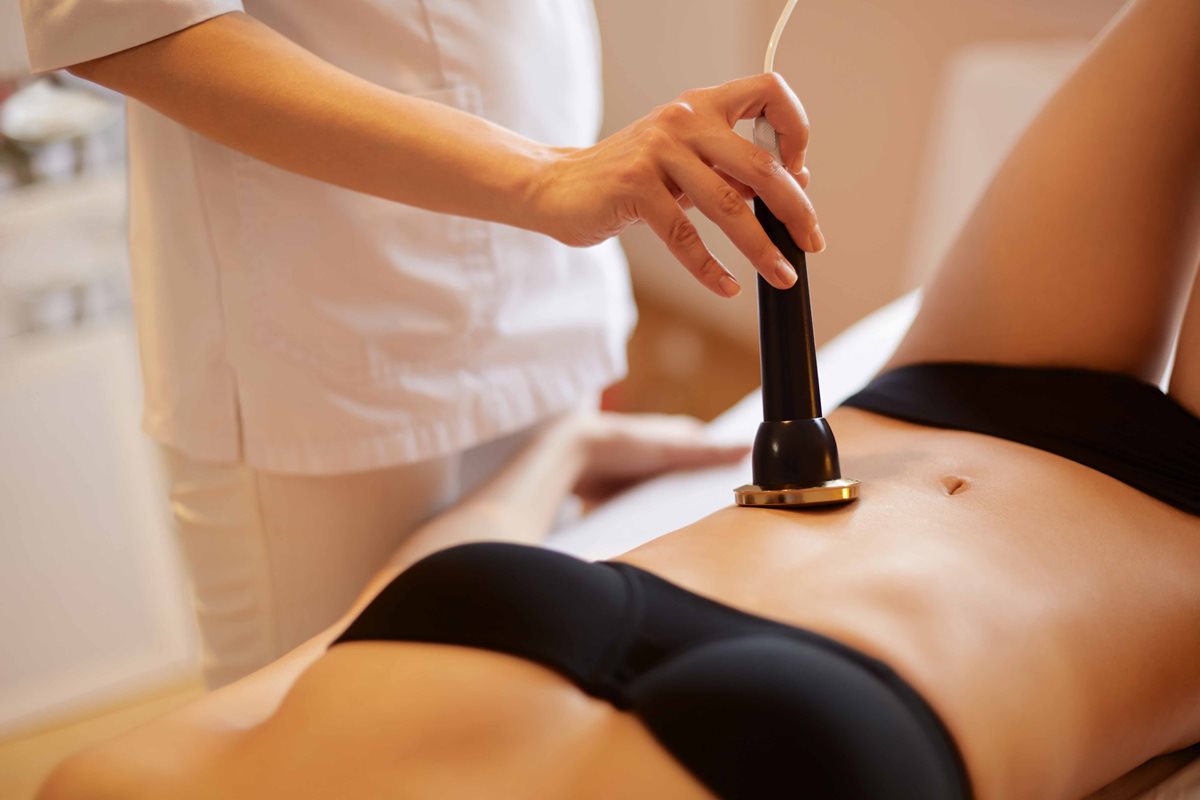 Fat Cavitation and Radio Frequency Skin Tightening at Complete Skin & Beauty
Two common beauty concerns are stubborn fat deposits and the state and appearance of facial skin. Complete Skin & Beauty offers two different treatments to address both issues. One is fat cavitation; the other is RF skin tightening.
What Is Fat Cavitation?
Fat cavitation, also called ultrasound cavitation, is a type of body contouring treatment that eliminates unwanted fatty deposits that don't respond to diet and exercise. These stubborn areas are exposed to low-frequency sound waves, which dissolve the fat cells using heat and vibration.
Ultrasound cavitation is safe, pain-free and non-invasive, with best results obtained when combined with a personalised homecare plan and aftercare products.
Fat Cavitation Pre-treatment Guide
Make sure the body is properly hydrated and nourished. Drink at least 2 litres of water and consume healthy foods in the 24 hours prior to treatment. Dry body brushing and moisturising your skin to jumpstart detoxification prior to treatment is also advised.
Fat Cavitation Post-treatment Guide
Elevate your heart rate with exercise for at least 20 minutes directly following your treatment. Consume at least 2 litres of water within 24 hours. Continue to dry brush, moisturise and engage in regular exercise to keep circulation strong. Consider other detox methods, such as massage or sauna.
What Is FR Skin Tightening?
Radio Frequency Skin Tightening, heats the skin to prompt new collagen growth and increase oxygen and blood flow through the skin cells. It's used in facial areas to improve texture while firming, plumping and lifting the skin. The RF device emits a warm and pleasant sensation, making facial skin tightening a pain-free and non-invasive treatment.
RF Skin Tightening Pre-treatment Guide
Ensure skin is in optimum condition prior to treatment by following a quality skincare routine. Avoid excessive sun exposure for a week prior to treatment.
RF Skin Sightening Post-treatment Guide
For the first 24 hours, avoid activities that elevate body temperature. Apply a 30+ zinc-based sunblock immediately after treatment and continue to protect your skin throughout the treatment duration.
To learn more or begin a personalised pre-treatment routine, schedule a consultation with MacArthur Central's Complete Skin & Beauty today.
Subscribe to our newsletter
Subscribe today to receive the latest offers, events and exclusive promotions at MacArthur Central.