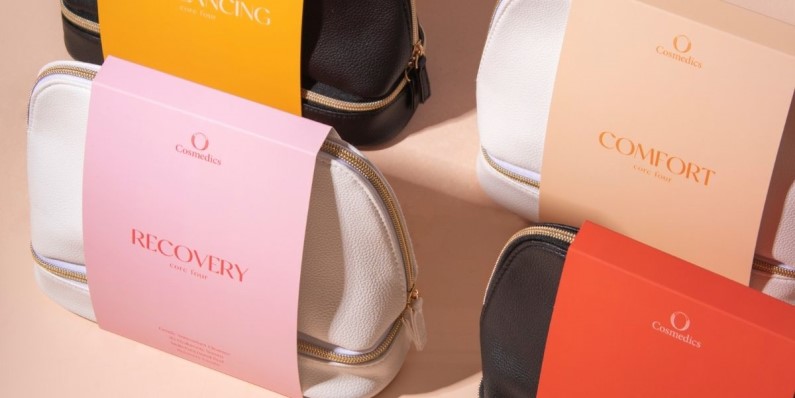 The secret anti-aging ingredient that will protect your skin.
Discover your new secret weapon against anti-aging with O Cosmedics.
Australian Made and Owned, O Cosmedics is the newest skincare range to arrive at Complete Skin and Beauty MacArthur Central. This skincare has been designed for our sunburnt country and helps fight the signs of ageing as well as preserving our skin's youth. Maria, the founder of O Cosmedics, left no room for error when creating O ensuring it had the purest combination of medical grade ingredients, cosmetic science and their very own secret weapon- V8 peptide complex.
V8 Peptide Complex is a vitamin A compound that uses a set number of contents from nature, medical grade ingredients and A grade science to reverse the signs of aging, rejuvenate, revitalise and re-hydrate skin. V8 Peptide Complex will help protect your skins cells structure from UV damage.
How does O work?
O Cosmedics is based on 3 principles:
The principles of Corneotherapy

Biomimetic technology

Ageing
Corneotherapy core principle is the repair and maintenance of the skin's barrier defence systems. Corneotherapy can also be applied not just for the correction of skin conditions, but also the supportive prevention of skin problems. You might not know but your skin is your largest organ and protector in many ways, corneotherapy works in hand to help protect your outermost layer.
O uses functional actives to imitate the cellular function and pathway so that the cells respond and mimic the skin's lamellar bilayer lipids and help support the transportation of potent active ingredients through the acid mantle into the deeper layers of the skin. This ensures your skin's barrier is strong and healthy.
The 5 major causes of Ageing are; Inflammation, Glycation, Collagen breakdown, Photo defence and Oxidation. Ageing is a very normal part of life but using skin ingredients designed to treat the signs of ageing helps preserve the integrity of your skin keeping your skin younger and giving you that youthful glow for longer.
Three things that can happen when you first start using O Cosmedics
You and your skin with love it and you will immediately became addicted.
Your skin can experience change, Don't panic! It is very normal for your skin to flush, tingle and/or experience minor flakiness. This just means your skin is doing its job and absorbing all the goodness from O's active ingredients.
Your skin may look older. But do not fear! What is happening is the cellular turnover and all the redundant cells have worked through their life cycle and made it to the surface to be exfoliated away. Book in for an O facial where an enzyme peel will reveal your new O loving skin.
Want to book in and experience an O Cosmedics Facial? Visit Complete Skin & Beauty MacArthur Central, located on the Lower Ground Floor opposite Priceline Pharmacy.
Subscribe to our newsletter
Subscribe today to receive the latest offers, events and exclusive promotions at MacArthur Central.