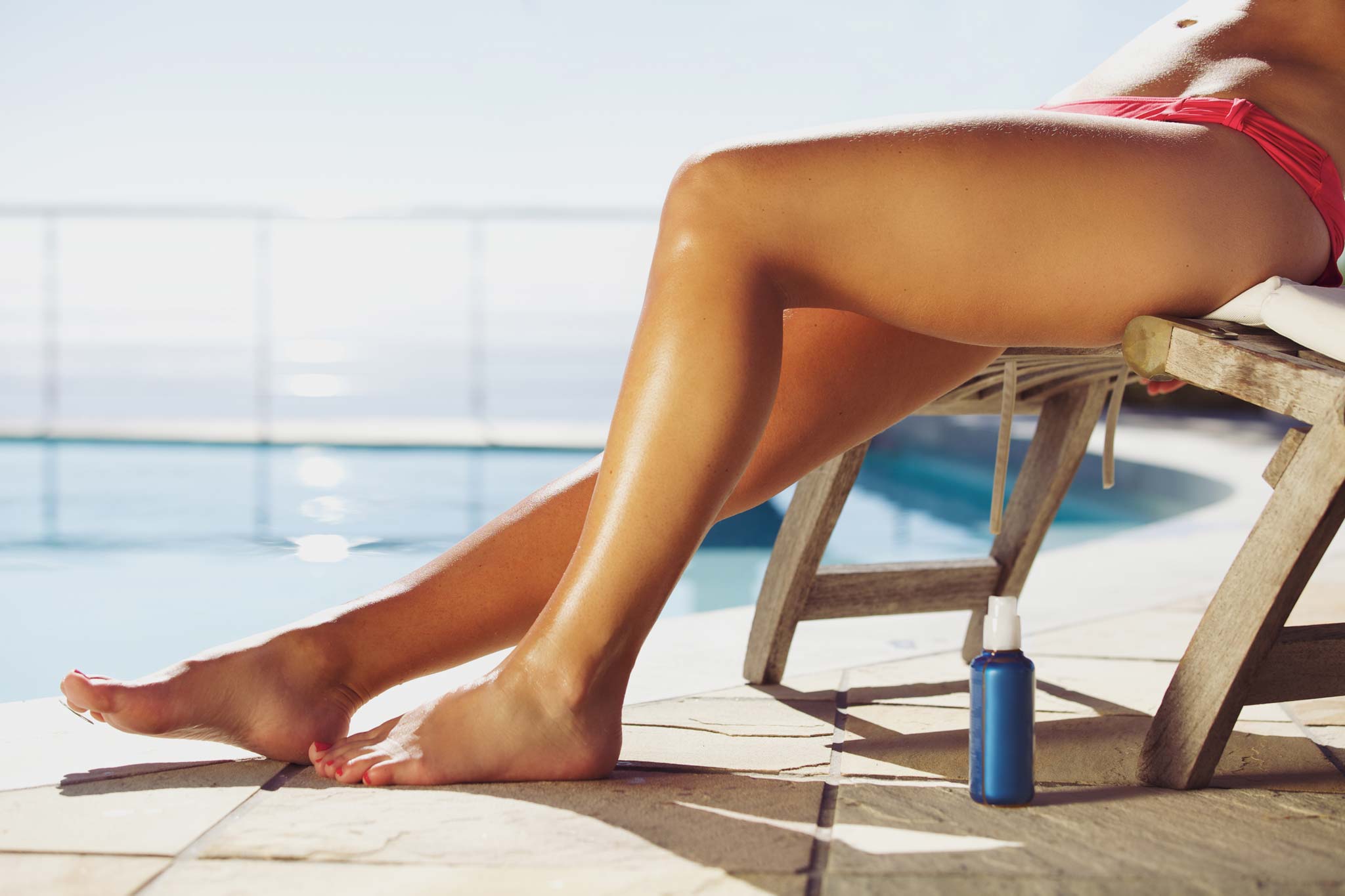 Beauty Buys: 5 Self-Tan Products Under $20
For those who miss their summer glow, fear not because with these 5 self-tan lotion budget buys under $20, you'll have your sun-kissed skin back in no time.
1. Self Tanning Foam, Dark (200ml)
By BONDI SANDS
As the name suggests, with this instant tanning foam - it'll be like you've spent all day at Bondi beach. The Bondi Sands Self Tanning Foam (200ml), which beautifully contains aloe vera and a whiff of coconut, proves your fast, easy and lightweight solution to a more natural-looking and sun-kissed tan. To achieve an even tan, ensure you smoothen the foam upon your skin. This tan dries in just seconds, and is also available in 'Light to Medium'.
2. Instant Tan Wash Off Face & Body Lotion, Light to Medium (100ml)
By ST TROPEZ
This is your absolute go-to for when the occasion calls. The easy-to-use Instant Tan Wash Off Face & Body Lotion from St Tropez is specially designed for up to 24-hour use, and thanks to its clever concoction of water and transfer-resistant Rainmac Technology, you can trust there won't be any streaking or staining on your clothes. And because of this awesome design, just use soap and water to remove it! 'Medium to Dark' is also available.
3. Instant Tan Self-tan Lotion, Dark (170ml)
By MODELCO
Smooth, coconut scented and creamy, Modelco's Instant Tan Self-Tan Lotion (170mL) offers a light, unmoistened substance easy to apply and apt for any skin type. Colour is visible right after application, but the tan further deepens between 6-8 hours later for your full benefit. And with a mixture of easing and hydrating contents for your skin like aloe vera, shea butter, argan and coconut oils, not only will your skin look naturally sun-kissed, but it'll feel nice and gentle too. Win-win! Also available in Medium.
4. Wash-off in Bronze (100g)
By LE TAN
Now there's no need to worry about rainy nights, because with the Wash-Off in Bronze (100g) formula from Le Tan, your waterproof-bronzed tan is just a spray away. Simply spray 'Wash-Off' onto your skin, rub in circular motion to even out and you're ready to strut into the night! This spray is specially designed for durability, so it won't come off until you've really rubbed it with soap. 'Deep Bronze' and 'Dark Bronze' varieties are also available.
5. Sun-kissed Glow Gradual Tan Lotion (200ml)
By NATIO
Delicately dual-purposed, the Sun-Kissed Glow Gradual Tan Lotion (200mL) from renowned industry leader Natio, is both a tan lotion and a skin moisturiser. This lotion is specifically designed to provide a light and innate-looking golden tan, which slowly darkens over time; daily application is recommended for effective results. Packed with the essential Vitamin E and sweet-smelling with the scents of Australian tangerine and cinnamon essential oils, this gradual tan is particularly ideal for those who don't seek immediate results but instead, a tender caress of everyday skin lotion.
You'll find a wide range of sun and tanning products including all of these budget buys at MacArthur Central's Priceline Pharmacy, open 7 days a week and located on the Lower Ground Level.
Baby, it's time to shine!
Subscribe to our newsletter
Subscribe today to receive the latest offers, events and exclusive promotions at MacArthur Central.