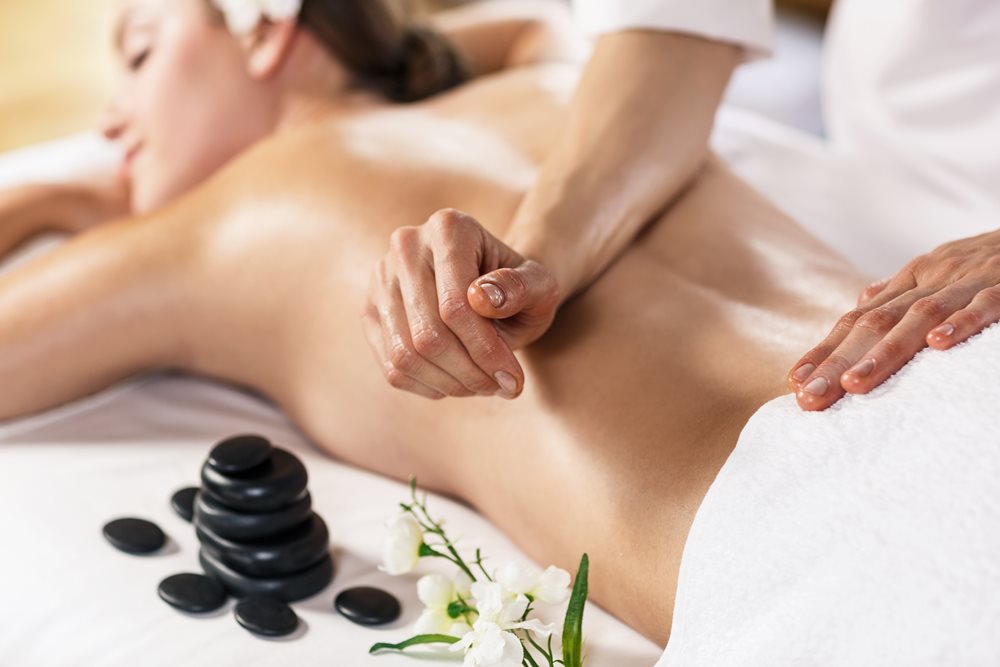 Massage Types for Common Ailments
Neck, Shoulder and Head Massage
A neck, shoulder and head massage provides a 30-minute pick-me-up if you're bombarded by stress or feeling blue. It relaxes muscles, improves circulation and erases tension in the neck, shoulders and head.
Full Body Massage
body massages can be grand for total pampering and relaxation of the body and mind, or you can choose a specific type to target specific issues. A remedial massage, for instance, can provide a healing boost for muscles that are knotted up and tense from sports activities or injuries.
Health fund rebates are available for remedial massages; contact your health fund directly to inquire.
Aromatherapy Massage
An aromatherapy massage combines essential oils with a deep and relaxing massage. A pre-massage consultation with a Massage Indulgence therapist lets the therapist choose the combination of oils that contain the healing properties you need. Aromatherapy massages are particularly helpful for stress and emotionally-related conditions.
Acupuncture and Massage
Acupuncture is another treatment for which health fund rebates are available. It involves the insertion of fine needles into specific points of the body to treat a variety of issues and promote healthy energy flow. Combine acupuncture with a massage and you're getting a double dose of relaxation, healing to restore your body's natural balance.
Oil Massage
Chronic tightness and pain, poor posture and repetitive strain can be helped with an oil massage, by targeting deeper layers of muscle and tissue. Natural oils are applied in long, smooth strokes to enhance healing.
Address what ails you today; book an appointment at MacArthur Central's Massage Indulgence.
Subscribe to our newsletter
Subscribe today to receive the latest offers, events and exclusive promotions at MacArthur Central.