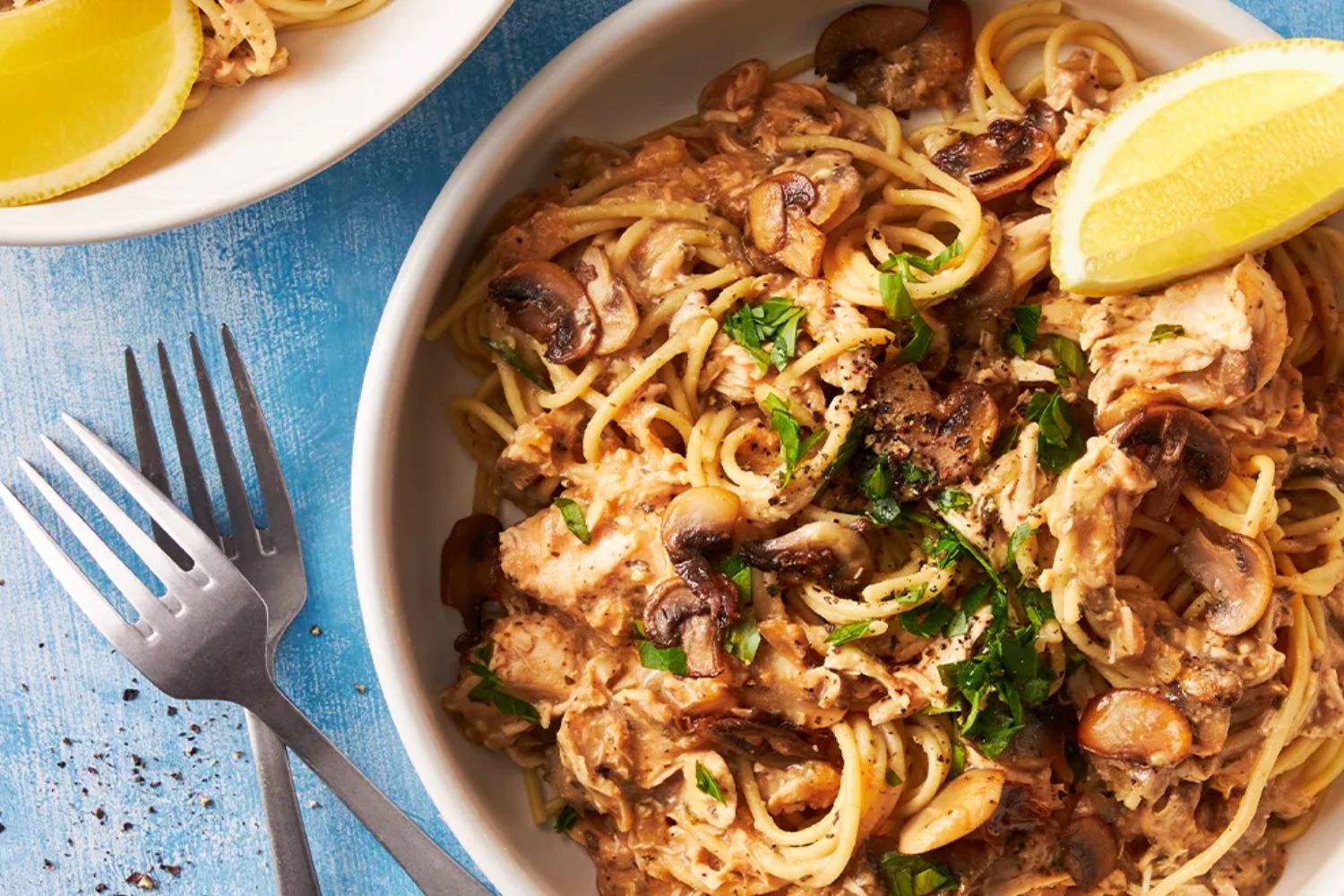 Woolworths Creamy Chicken & Mushroom Spaghetti Recipe

Amp up pasta night with this delicious, affordable creamy chicken and mushroom spaghetti recipe. The whole family will be asking for seconds!
Preparation: 5 mins
Cook: 25 minutes
Serves: 4
Ingredients
700g Woolworths COOK chicken breast in creamy mushroom sauce
250g spaghetti
1/3 bunch Woolworths continental parsley, chopped
1 lemon, cut into wedges
Method
Step 1 of 3
Cut open meat pouch and empty contents into a large frying pan. Cook over medium heat for 10 minutes. Add sauce contents and cook for a further 5-10 minutes or until chicken is heated through.
Step 2 of 3
Bring a large saucepan of water to the boil. Add pasta and cook for 10 minutes or until tender. Drain.
Step 3 of 3
Add pasta to sauce and stir to combine. Serve pasta sprinkled with parsley and lemon.
Subscribe to our newsletter
Subscribe today to receive the latest offers, events and exclusive promotions at MacArthur Central.