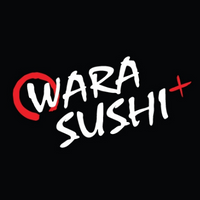 Wara Sushi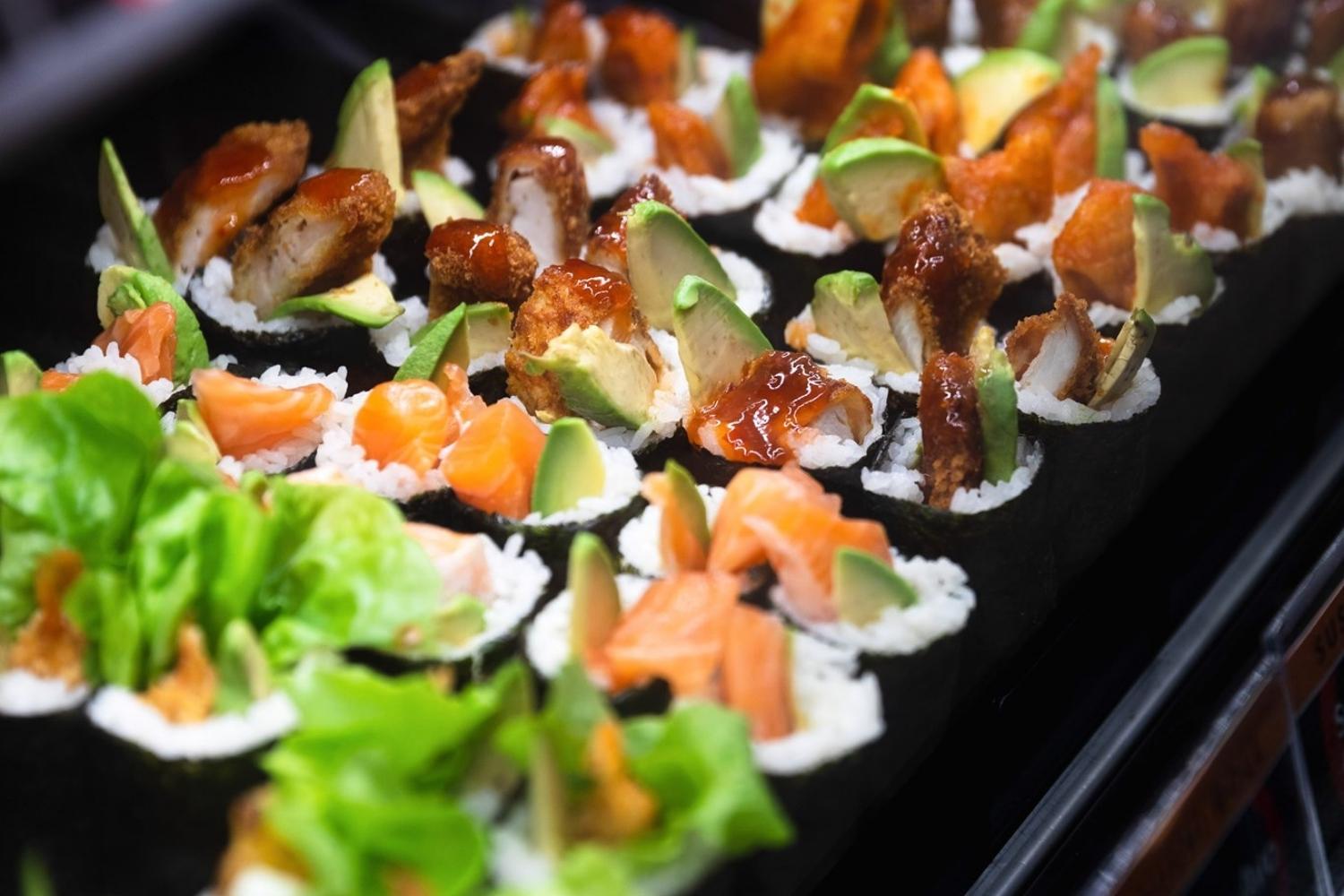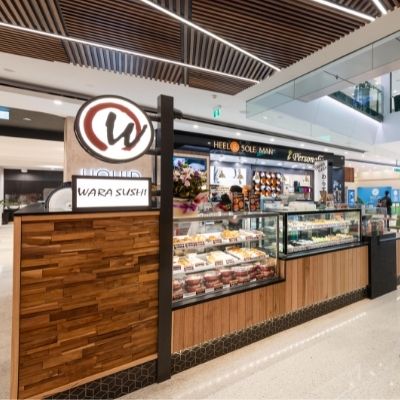 Store Hours
| | |
| --- | --- |
| Mon | 9:00am - 5:30pm |
| Tue | 9:00am - 5:30pm |
| Wed | 9:00am - 5:30pm |
| Thu | 9:00am - 5:30pm |
| Fri | 9:00am - 9:00pm |
| Sat | 9:00am - 5:00pm |
| Sun | Closed |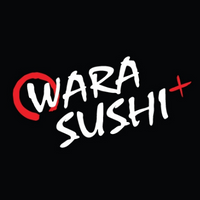 Wara Sushi
Now Open on the Lower Ground Level Near Woolworths
Wara Sushi strives to be the best tasting sushi in Australia by using only the freshest ingredients made by the best chefs with an outstanding customer experience.
When the Wara Sushi fresh menu is prepared by top chefs, that are highly regarded by customers wanting a quality Sushi experience.
Enjoy fresh ingredients prepared by the best chefs.
Aburi
| | |
| --- | --- |
| Salmon | $2.50 |
| Scallop | $2.50 |
| Panko Prawn Nigiri | $2.50 |
| Double Aburi | $3.50 |
| Volcano Roll | $2.50 |
| Lion King | $2.50 |
| Kanikama | $2.50 |
| Prawn | $2.50 |
Big Roll
| | |
| --- | --- |
| Salmon Avo Onion | $3.90 |
| Tempura Vege | $3.90 |
Bao Bun
| | |
| --- | --- |
| Teriyaki Chicken | $4.90 |
| Crispy Chicken | $4.90 |
| Panko Prawn | $4.90 |
Sushi Roll
| | |
| --- | --- |
| Chicken Katsu Avo | $3.90 |
| Kara-age | $3.90 |
| Teriyaki Chicken | $3.90 |
| Spicy Chicken Avo | $3.90 |
| Sweet Chilli Chicken Avo | $3.90 |
| Salmon Avo | $3.90 |
| California | $3.90 |
| Tempura Vege | $3.90 |
| Panko Prawn | $3.90 |
| Plain Avo | $3.90 |
| Fresh Vegetable | $3.50 |
| Spicy Tuna Avo | $3.90 |
| Seaweed Roll | $3.50 |
| Tuna Avo | $3.90 |
| Tuna Cucumber | $3.90 |
Baby Roll
Tuna
Chicken
Avocado
Salmon
$4.50
Side Dishes
| | |
| --- | --- |
| Vegetable Kakiage | $3.00 |
| Spring Roll | $2.00 |
| Crab Claw | $2.00 |
| Dimsim (Chicken/Pork) | $1.80 |
| Karaage | $7.00 |
| Sweet and Sour Karaage | $7.00 |
| Croquette (Prawn) | $3.00 |
| Southern style Chicken thigh (honey flavour) | $5.00 |
| Edamame | $4.00 |
| Seaweed Sald | $4.00 |
Donburi
| | |
| --- | --- |
| Karaage Chicken Don | $10.00 |
| Teriyaki Chicken Don | $10.00 |
| Chicken Mayo Don | $10.00 |
| Spicy Chicken Don | $10.00 |
| Tempura Vege Don | $10.00 |
| Teriyaki Don | $10.00 |
Curry
| | |
| --- | --- |
| Karaage Curry | $11.50 |
| Tempura Vege Curry | $11.50 |
| Chicken Katsu Curry | $11.50 |
| Panko Prawn Curry | $11.50 |
Other customers looked at: