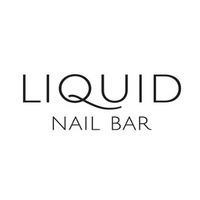 Liquid Nail Bar
Shop LG.3 255 Queen Street Brisbane QLD 4000 (07) 3236 3210

View on map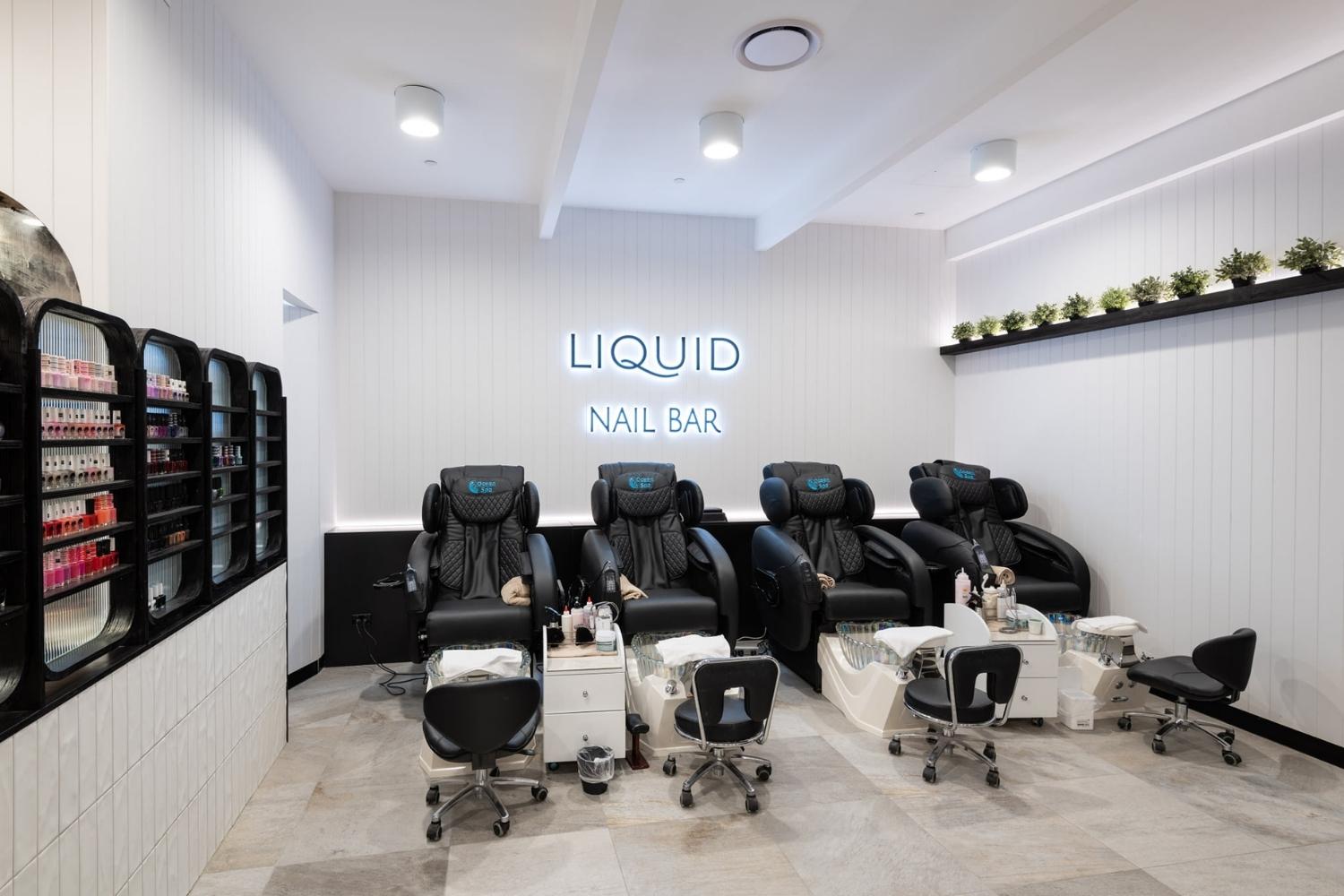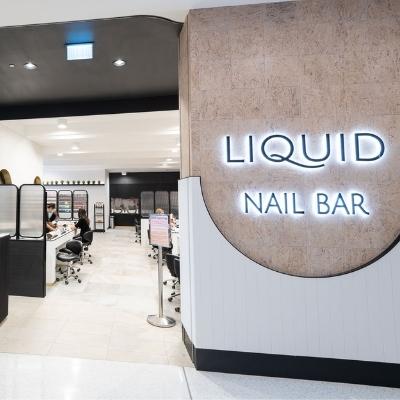 Store Hours
| | |
| --- | --- |
| Mon | 10:00am - 6:30pm |
| Tue | 10:00am - 6:30pm |
| Wed | 10:00am - 6:30pm |
| Thu | 10:00am - 6:30pm |
| Fri | 10:00am - 8:00pm |
| Sat | 10:00am - 5:00pm |
| Sun | Closed |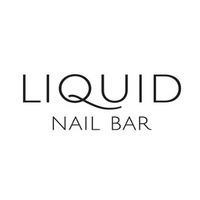 Liquid Nail Bar
Shop LG.3 255 Queen Street Brisbane QLD 4000 (07) 3236 3210

View on map
Nails Brisbane City: Exceptional Manicures and Spa Pedicures at Liquid Nail Bar.
Nails that are healthy and strong are good. But nails that are healthy, strong and totally showcase your personality are downright exceptional. Exceptional nails are what you'll get at Liquid Nail Bar, Brisbane's newest addition to the industry that's conveniently located in MacArthur Central Shopping Centre. Since everyone's personality and taste are a shade different, for great nails Brisbane City, Liquid Nail Bar serves up a host of different colours, designs and professional nail salon services to suit them all.
No appointment? No problem
To help ensure you get the designer nails, manicure, pedicure or other nail services you want when you want it, walk-ins are always welcome. No appointment necessary. Our experienced team is at your service every day of the week, offering manicures, spa pedicures, acrylics, shellac polish, gel nails and SNS nails in Brisbane. You can also go for one of our Pamper Packages that includes a combination of nail services all rolled into a single session.
What Liquid Nail Bar Brisbane Can Do for You
Acrylics
Transform unsightly, broken or plain nails into a veritable work of art with our acrylics. Go for a full set of professional nails with options that include natural tips, French manicure tips, colour tips or glitter tips. You can also opt for shellac colour on a full set of acrylics or an acrylic overlays placed over your natural nails.
SNS Nails
As one of the hottest designer nail crazes, SNS nails involve a several-step process. A gel base is first applied to the nail, which is then dipped into a powder. Choose a pink or white powder for a natural look or French manicure, or go wild with an eye-catching colour. SNS nails are strong, striking and altogether sensational.
GEL Nails
Another fashionable nail option are gel nails, which consist of a three-step process that produces a long-lasting, glossy look. Our gel nail options include natural tips, permanent French tips, shellac colour, glitter tips and gel overlays which are applied atop your natural nails.
Shellac Polish
If your natural nails need a boost with buffing, shaping and polishing, our shellac polish option is the way to go for professional and designer nails. Opt for French tips, amazing colours. Choose a manicure, pedicure, or both. Our pedicures are available in both express and deluxe options.
Pamper Packages
Indulge yourself beyond the nails with pamper packages designed to leave your hands and feet happy and glam. Manicures and spa pedicures are available in the pamper package, which include extra services that leave your hands and feet soft, sweet and beautiful.
Extras
Our extras include nail repairs as well as the removal of acrylics, shellac or French polish. Here's where you'll also find our exquisite array of nail art and diamantes options.
Your nails say a lot about you, and services from Brisbane's Liquid Nail Bar can help ensure they always say "Wow." Book an appointment for your professional nails or simply stop by our nail salon in MacArthur Central Shopping Centre, Brisbane today for all your designer nail needs.
ACRYLICS
| | |
| --- | --- |
| Full set of natural tips | $55 |
| Full set of French tips | $60 |
| Full set with shellac colour | $70 |
| Special shape (coffin, stilletto, pointy or almond) | Extra $10 |
| Extra long nails | Extra $10 to $30 |
| Full set ombre on natural tips | $90 |
| Full set ombre with tips | $100 |
| Acrylic overlay on natural nails | $55 |
| Acrylic refill with normal polish | from$40 |
| Acrylic refills with shellac | from $50 |
| Removal only | $25 |
| Removal and manicure/ shellac | $55 |
| Removal and redo | Extra $5 |
| Major shape change | Extra $5-$10 |
SNS NAILS
| | |
| --- | --- |
| Full set SNS | $55 |
| Full set SNS with manicure | $65 |
| Full set SNS with French tips | $70 |
| Full set SNS with tips | $70 |
| Special shape (coffin, stilletto, pointy or almond) | Extra $10 |
| Removal only | $30 |
| Removal and redo | Extra $5 |
| Removal and manicure/shellac | $55 |
| Extra long nails | Extra $10 to $30 |
| Major shape change | Extra $5 to $10 |

SHELLAC NAILS
| | |
| --- | --- |
| Buff, shape & polish hands | $35 |
| Buff, shape & polish feet | $40 |
| Manicure | $50 |
| Spa pedicure | $65 |
| Manicure and spa pedicure | $100 |
| Removal only | $20 |
| Removal and redo | Extra $5 |
NORMAL POLISH
| | |
| --- | --- |
| Manicure | $35 |
| Spa Pedicure | $50 |
| Manicure & Spa Pedicure | $70 |
| Buff, shape & polish hands | $25 |
| Buff, shape & polish feet | $25 |

EXTRAS
| | |
| --- | --- |
| Nail repairs | $5-$30 each |
| SNS/Acrylic removal only | $25 |
| Shellac removal only | $20 |
| French with normal polish | Extra $20 |
| French with shellac | Extra $20 |
| Matte finish | Extra $10 |
| Nail art | $from $15 |
Other customers looked at: