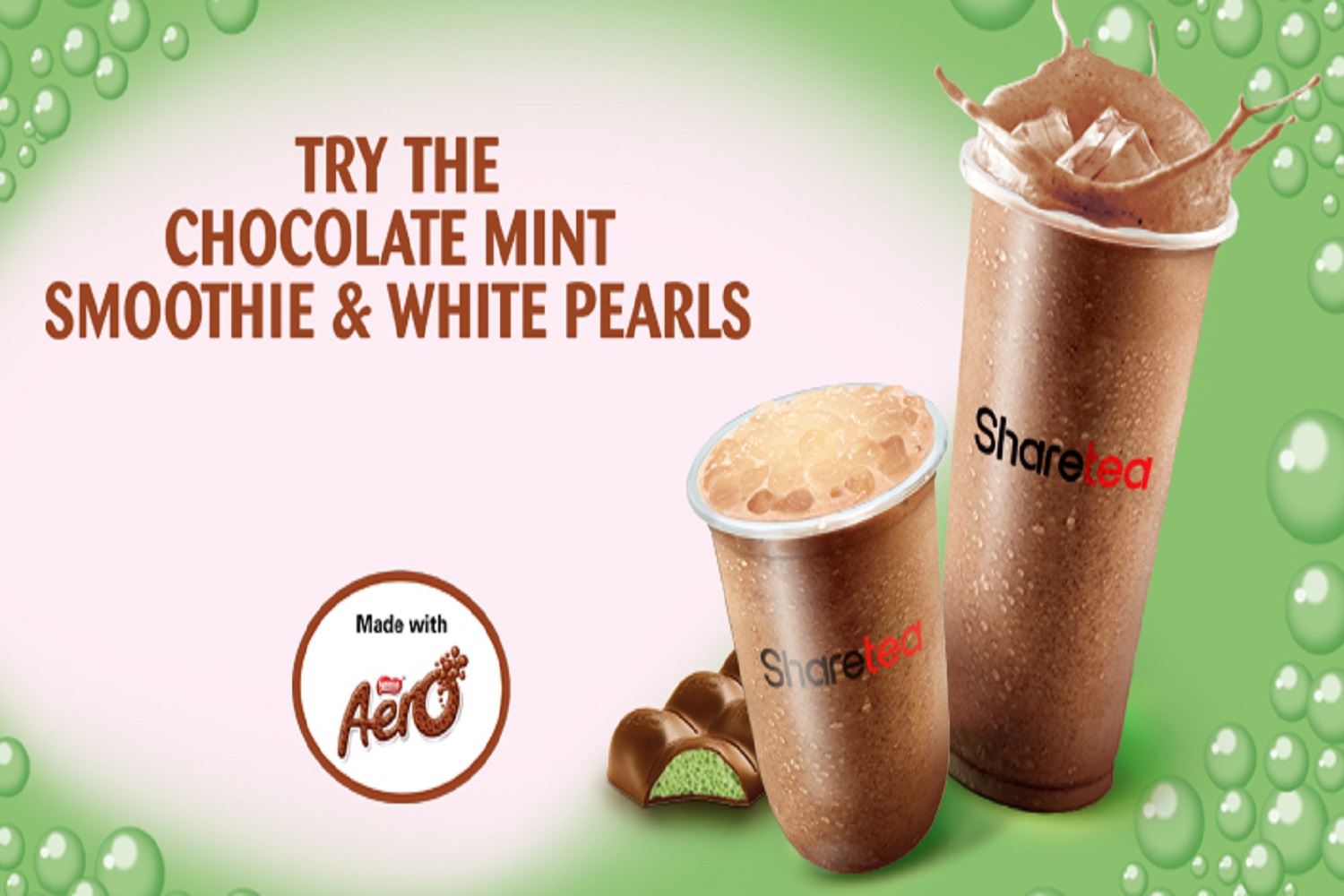 New Smoothie Flavour! New Sharetea Aero Smoothie!
Sharetea Australia has announced a New Limited Edition Drink! Come and try the delicious new AERO Chocolate Mint Smoothie with White Pearl topping!
Offer Details
28/04/2022 to 26/05/2022
A creamy chocolate smoothie with light chocolate n' bubbly mint Aero topped with White Pearls! Is it mouthwatering delicious? OMG, yes. Do you need to try one today? Yes, you really do! Available now for limited time at all stores! *T's&C's apply.
Chocolate Mint Smoothie with white pearls
Regular is $6.95 and Large is $7.95
Only available whilst stocks last and only available between 28th April to 26th May 2022.
Subscribe to our newsletter
Subscribe today to receive the latest offers, events and exclusive promotions at MacArthur Central.