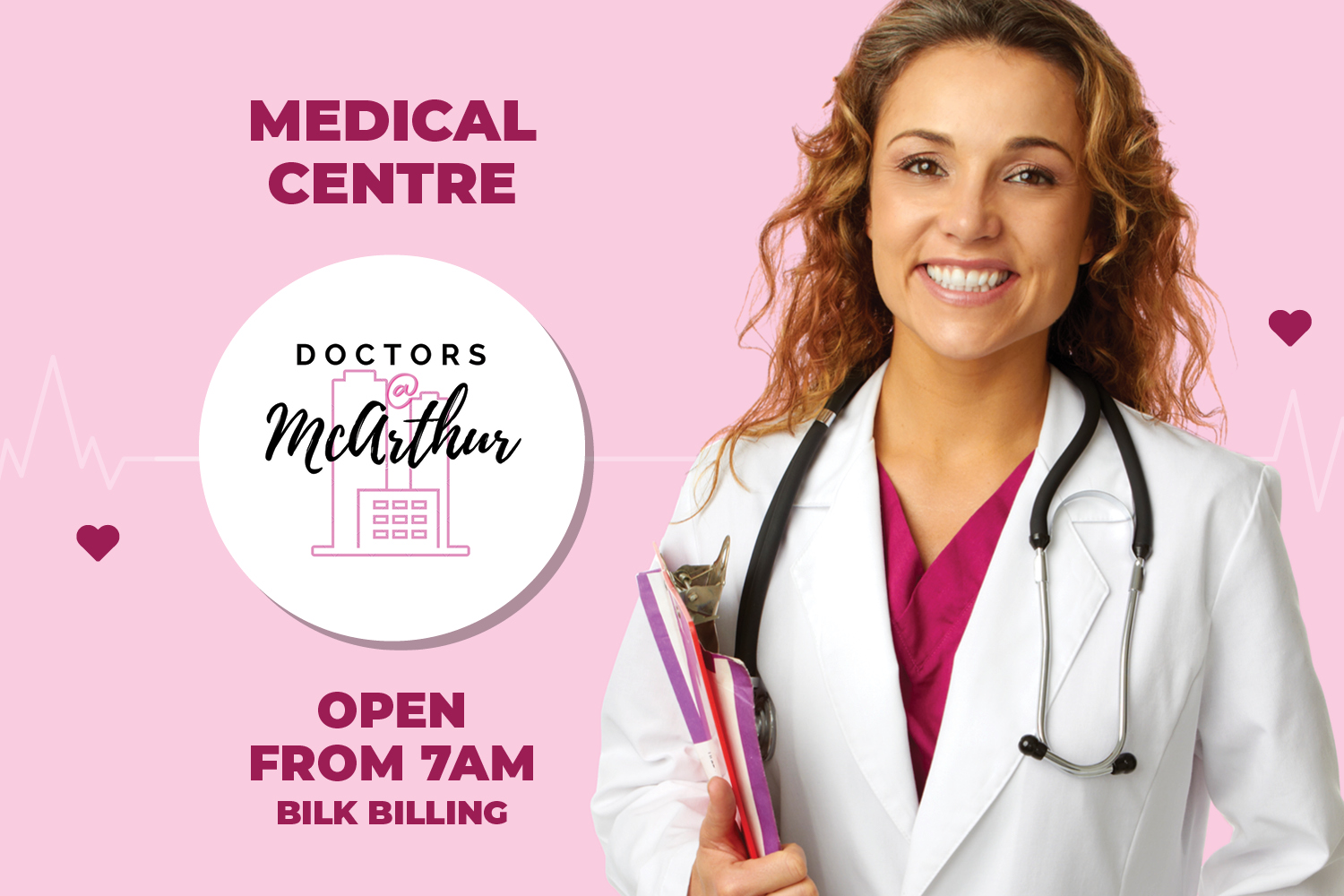 Drs @ MacArthur Now Open
Brisbane CBD Bulk-billing Medical Centre Now Open.
Event Details
2/07/2021 to 23/02/2025
Priceline Pharmacy welcomes Doctors at MacArthur with General Practitioner Dr. Iram Khawaja. Dr. Iram has over 27 years industry experience, specialising in acupuncture and all your medical needs.
Doctors at MacArthur is fully bulk billed Medical Centre open 5 days a week from 7am, providing a range of services including:
General Practice
Acupuncture
Annual Health Assessments
Management of chronic conditions
Women and Men's health management
skin checks
Medical Examinations
Minor Surgical Procedures
Book your next appointment at Drs at MacArthur Medical Centre by clicking here or simply walk into Priceline Pharmacy on the Lower Ground Level to make book your next appointment.

Subscribe to our newsletter
Subscribe today to receive the latest offers, events and exclusive promotions at MacArthur Central.