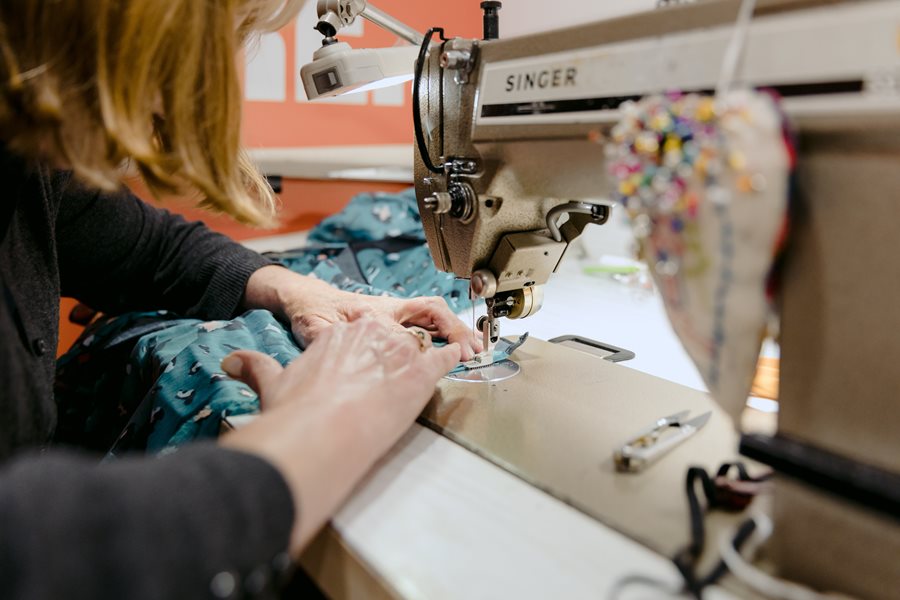 Clothing Alterations and Repairs Brisbane City
There is no job too big or too small for the tailors at Plus Dry Cleaners, they are the clothing alterations and repair specialists. Conveniently located at MacArthur central Shopping Centre, opposite Woolworths Supermarket.
Looking for an experienced clothing alteration and repair service in Brisbane, look no further than Plus Dry Cleaners Brisbane, specilaising in the following clothing alterations Brisbane City.
Repairs – Get any minor repairs done such as zipper replacement, sew missing buttons, fix holes and more. Our tailors are fantastic at invisible mending, so no one will ever know that your clothing just got fixed.
Shorten – Dresses that are too long for your body can easily be shortened, and we can also assist with shortening formal dresses such as wedding dresses, gowns, cocktail dresses and more so you can repurpose them for other events.
Lengthen – Need to add a bit of length to a dress? Our tailors can even help you with this challenging task.
Resize – Dresses that don't fit properly can be resized according to your body for a tailored fit.
Let out – Is a dress too tight? We can let it out a bit so you can breathe easily and feel more comfortable.
Restyle – Is your dress out of fashion? Perhaps you are repurposing a family heirloom like your mother's wedding dress, a family christening dress or a grandmother's prom dress? We can help you restyle your dress, so it fits you perfectly and looks modern and trendy
Thanks to the team at Plus Dry Cleaners Brisbane City, you do not need to throw out dresses that don't fit or stop wearing your favourite outifts, the team are here to make you look and feel fabulous. Whether it is a wedding and bridal dress alteration, workwear alteration or just your favourite casual outfit altered, the team at Plus Dry Cleaners in the Brisbane are here to help.
Plus Dry Cleaners provides clothing alterations and repairs with a convenience, centrally located on the Lower Ground level at MacArthur Central Brisbane CBD, opposite Woolworths supermarket
Subscribe to our newsletter
Subscribe today to receive the latest offers, events and exclusive promotions at MacArthur Central.